Connect | 18 August 2021-18 September 2021
Flash Fixed Deposit 15.01
---
Dear Valued Customer,
Grow your savings effortlessly by joining or fixed deposit promotion on 15.01.2022 from 9:00 - 19:00.
Start 2022 on a positive note by strengthening your portfolio and putting your idle savings to work. If you joined our previous flash sale, putting your full yield into this sale would compound your savings. If you have even more capital to invest, add that in to grow your investment similar to Dollar Cost Averaging method with stocks.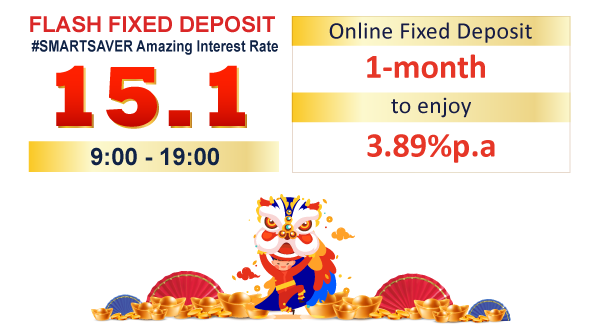 Slots are limited so have your funds ready before hand. Register for HLB Connect (Web or Mobile) if you haven't already, to be ready to book your FD immediately when the campaign starts.
If you have further enquiries or need additional assistance, please reach out to your Relationship Managers or call 1900633068.
Yours sincerely,
Hong Leong Bank Vietnam