Connect | 18 August 2021-18 September 2021
EXTREMELY AWE - BLOCKBUSTER BLAZING
Get 10 free Lotte movie ticket Vouchers and 2 new tickets to the "Blockbuster blazing" event when opening a new saving account and online Deposit on the HLB Connect.

---
Enjoy a series of free offers when opening an online account: Account management, money transfer, withdrawal, SMS, mobile banking,...
Get a great interest rate when you place online fixed deposit
Release the station to watch a series of blockbuster movies at the cinema
Expect a series of exciting activities and other attractive gifts at Hong Leong Bank Vietnam's event.
⏰ Promotion Period: 10/02/2023 - 10/03/2023

Applicable customers:

Individual customer who opens new savings accounts and online Deposit through the HLB Connect (App or website) during the promotion period, in which: deposit amount is from VND 10 million and above, from 06 months and above in tenor.
* If you don't have Hong Leong's account, registration at HLB Connect app: iOS | Android

OPEN NEW ACCOUNT - ONLINE DEPOSIT on HLB Connect App
Receive: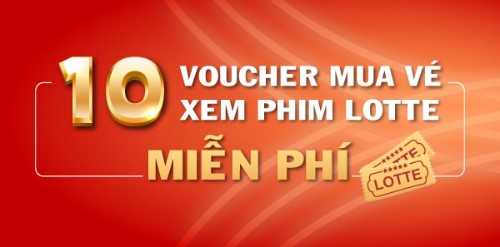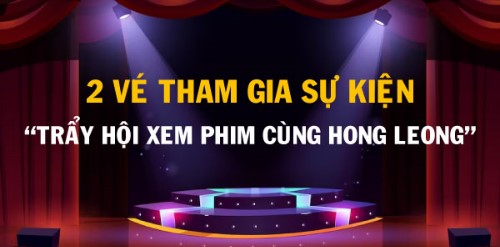 How to join: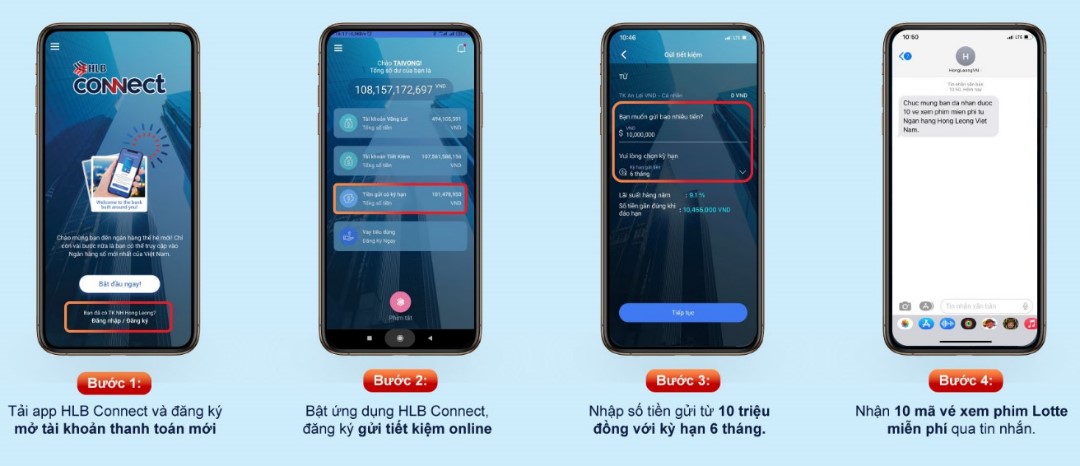 🎁 Prize structure:

● 1,000 movie tickets at Lotte Cinema nationwide; and
● 200 tickets to the event "Blockbuster blazing" event with Hong Leong
Note:
All tickets will not be exchanged into cash.
Tickets will apply for all 2D movie sessions from Monday to Sunday, holidays, sneak show sessions and VIP at Lotte Cinema in Vietnam.
Tickets are not applied for dual-seats and SuperPlex.
Winning customers will receive movie tickets and invitations via SMS.
In every case, each individual customer is only given a maximum 10 (ten) cinema ticket Vouchers and 2 (two) tickets for the Blockbuster Blazing event.
The program may end before the deadline when the maximum number of gift is reached as specified in the program's terms and conditions.
Terms and conditions: Click here

>>> Do you want to become a Priority Banking of Hong Leong Bank? <<<

PRIORITY BANKING ENJOY THE PRIVATE EXCLUSIVE